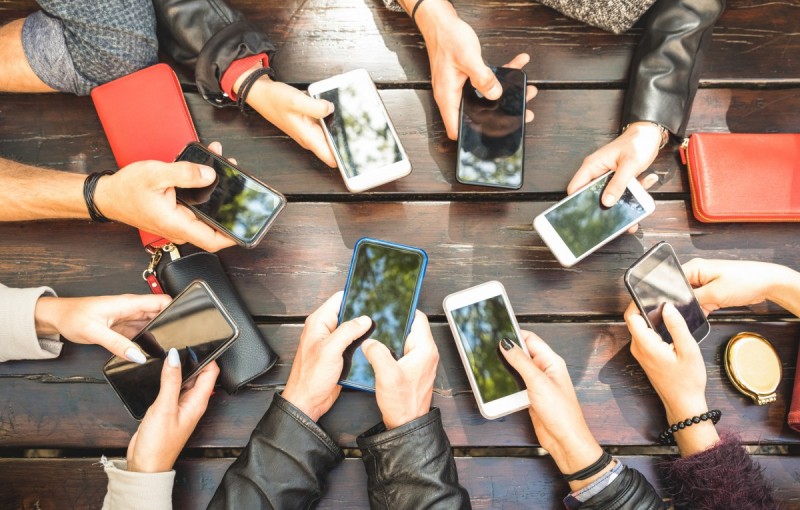 It's quite exciting and difficult to be a student at the same time. Life is more interesting and rich in pleasant moments. In the meanwhile, young people face a lot of obstacles. Firstly, they have to write a great variety of academic papers. Secondly, they frequently lack time because of various tasks and duties. Thirdly, they do not have a big budget to afford all the things they need and like. Being connected to other people, as well as being able to find useful learning data fast is crucial. Smartphones perfectly combine these two necessities. Nevertheless, students have to spend some money to buy them, and it's a problem. Students should always be on the lookout for student discounts to save money on their purchases. Using a carphone warehouse student discount, a student can get the latest technology without breaking the bank.
We would like to share an opinion of Joan Young with our readers. She is a skilled and experienced essay writer at Advanced Writers. It's a professional writing service, which hires only the best academic experts. Therefore, you may fully trust the opinion of Joan. "Most students don't have enough money to buy expensive things, including smartphones. Nevertheless, this medium of communication and searching for information is crucial. Therefore, youngsters should simply find a budget device to solve all their issues". We agree with the expert and have prepared a smart guide that highlights budget smartphones for college students in 2021.
Motorola Moto G Power
This smartphone is surely the best choice for all people who are tired of continuously charging their gadgets. Why is that so? The answer is quite obvious and pleasant – its battery is extremely durable and is 5,000mAh. It has a big display, which is 2300×1080 pixels. The screen reflects perfect pictures and the color palette is amazing. It comes with a Snapdragon 665 processor, 4 GB of RAM, and 64 GB of internal storage. The average price is $200 and cheaper options are possible.
The main pros:
Huge battery capacity;

Excellent sound quality;

High-quality display.
The main cons:
Too heavy;

Quite large;

The camera app is too slow;

Does not have NFC.
Nokia 7.2 Phone
It's a great improvement from the previous 7.1 version. It has a big 6.3-inch 1080p panel with 403 pixels per inch. Furthermore, it ensures an ultimately clear vision of images, videos, and animations. It is a real pleasure to watch on the screen. It has a Qualcomm Snapdragon 660 processor, 4 GB of RAM, and it supports microSD up to 128 GB! The average price is under $300.
The main pros: 
Eye-catching design;

A large display;

Great colors;

A solid battery life;
The main cost:
An inconsistent camera;

Low-quality video recording;

Not the best speaker.
Samsung Galaxy S9
The best-selling smartphone brand of the last decade can be quite affordable. If you choose Galaxy 9, you won't spend more than $562. It has over 1000 reviews on Amazon and most of them are positive. The screen size is 5.8-inch and the storage is 64/256 GB. The processor is Octa-core and the battery is a 3000 mAh battery.
The main pros:
Multifunctional;

Fast;

Excellent display;

Great speakers.
The main cons:
A pretty short battery life;

Dual-sensor is available on the Plus model;
iPhone 6S
We guess all modern people know about an iPhone and want to possess one of its models. Many people mistakenly think that it's too expensive. Of course, if you buy the latest versions it will be unaffordable for students. What about the older versions and 6S in particular? This model is relatively old but highly efficient.
One of the most outstanding features of all iPhones is their high-quality cameras. This model is no exception, and you will surely enjoy the amazing color palette. The screen size is 4.7 inches, the process is Dual-core, the storage is 32 GB, and the battery is 1715mAh. The price is $204 only. Mind that iPhone 7 is only $549, which is also a pretty fair price.
The main pros:
Eye-catching design;

High-quality camera and display;

Multifunctional;

3D Touch.
The main cons:
A low battery capacity;

No possibility to charge it wirelessly;

Charging pretty long.
Google Pixel 4a
The famous Google Corporation has numerous inventions of the highest quality and Pixel 4a cell phone is one of them. Its average cost is under $400 and ranges from $349 to $300. It has an interesting design, an excellent camera, great performance, and a very durable battery.
The main pros are:
Outstanding camera

Top-quality display;

Great performance;

A huge battery capacity;

Incredible value.
The main cons:
No 5G support;

A pretty boring design.
Samsung Galaxy A50
Another great creation of Samsung is Galaxy A50. It has a huge screen, which is of a very high quality so that any image or video reviews brought you real pleasure. The battery capacity is also huge and one may spend merely a day running multiple functions all the time long. It will last for long. It also has a sophisticated design, which makes you fall in love with this model. The price starts at $350, but you can find even cheaper options that may be under $250.
The main pros:
Large and colorful display;

Anesthetic design;

A lasting battery life;

Excellent camera.
The main cons:
Spotty in-display fingerprint sensor;

Certain bugs occur from time to time;

The sound quality isn't high enough.
Summing Up
As you can see, there are many good options to choose from. You do not have to spend a lot of your budget just to own a smartphone. Many good models are functional, effective, and pretty cheap. Thus, every student will remain connected to his/her dearest people and will be able to use a cell phone to solve certain academic (and non-academic) tasks and duties.
Simply be reasonable and weigh all pros and cons. You may sacrifice certain features to solve your tasks fast and effectively. In the meanwhile, save up money for a more expensive model and choose the best smartphone for your college needs.