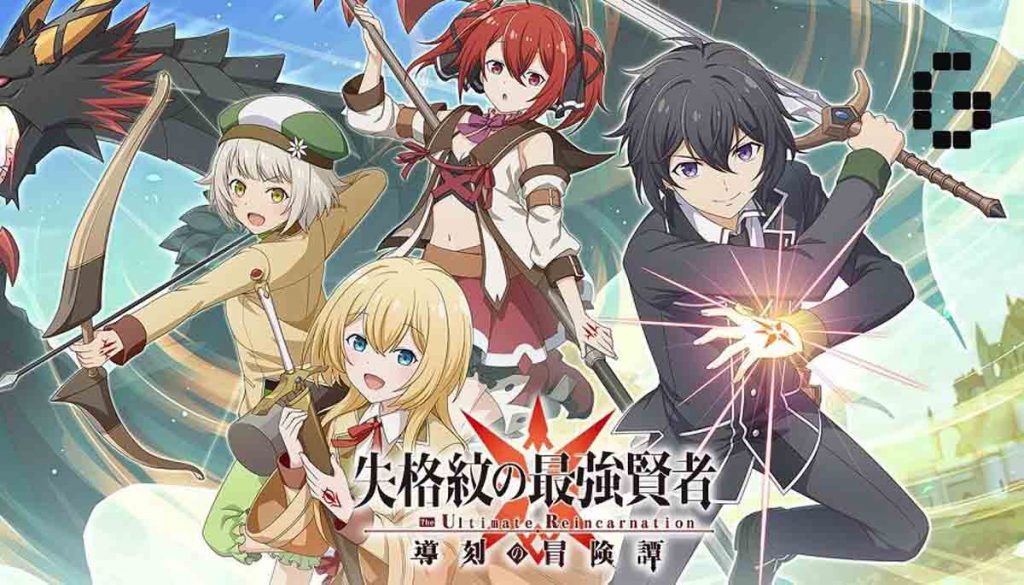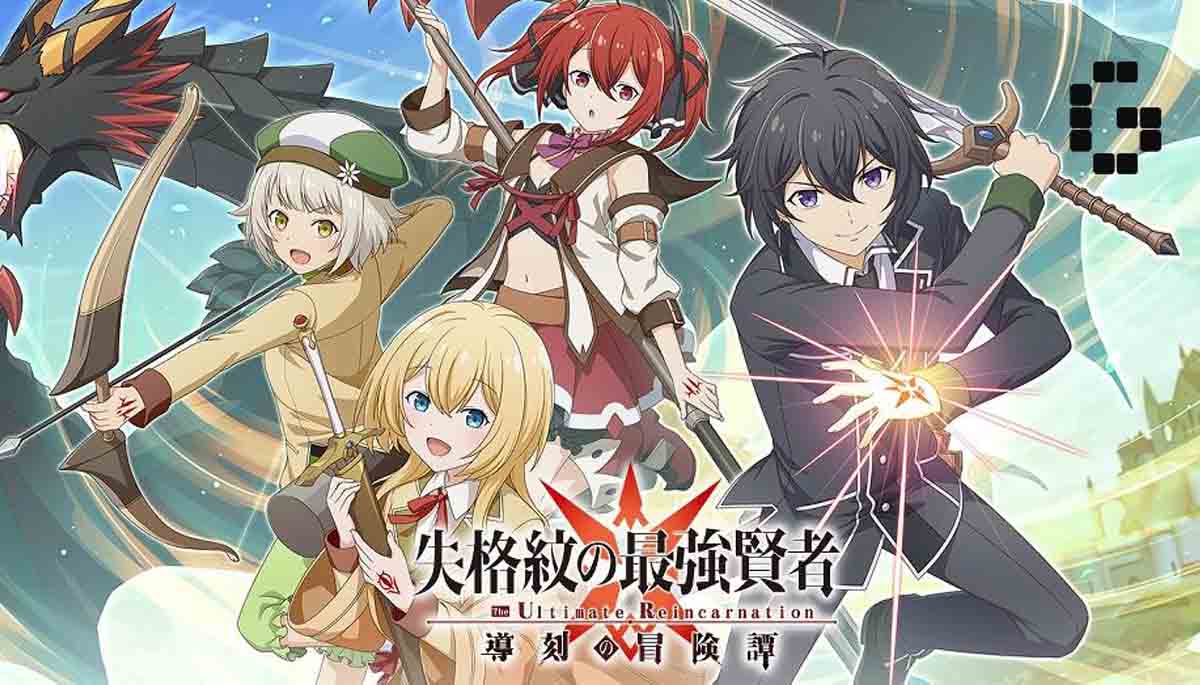 Entertainment is the drug that keeps everyone going to manage their work and stress-related thereto. But due to the wide variety of the offerings of the world of entertainment many a time you must have struggled between what to leave and what to watch on a priority basis, but not anymore. Crunchyroll has released an action-based adventure fantasy series based on the concept of light novels. Now you can download Crunchyroll videos and watch them anytime at your convenience.
This year the fantasy anime: The Strongest Sage With the Weakest Crest, has made up for the Crunchyroll's latest releases. With the Japanese release of 12 episodes, the first season of this series has already garnered a wide number of views. But you can still watch it on your device at your ease as now all your struggles will vanish with an exclusive downloader that allows you to focus on your work stress-free and enjoy your favorite anime movies at your convenience. Flixpal Crunchyroll Video Downloader enables you to download it and watch it anytime.
If you are eager to know how to download videos from Crunchyroll, then you are at the right place. Not only your query will be cleared but also you will be in for multiple surprises. Now let us quickly get on to the offerings of this beautiful anime series.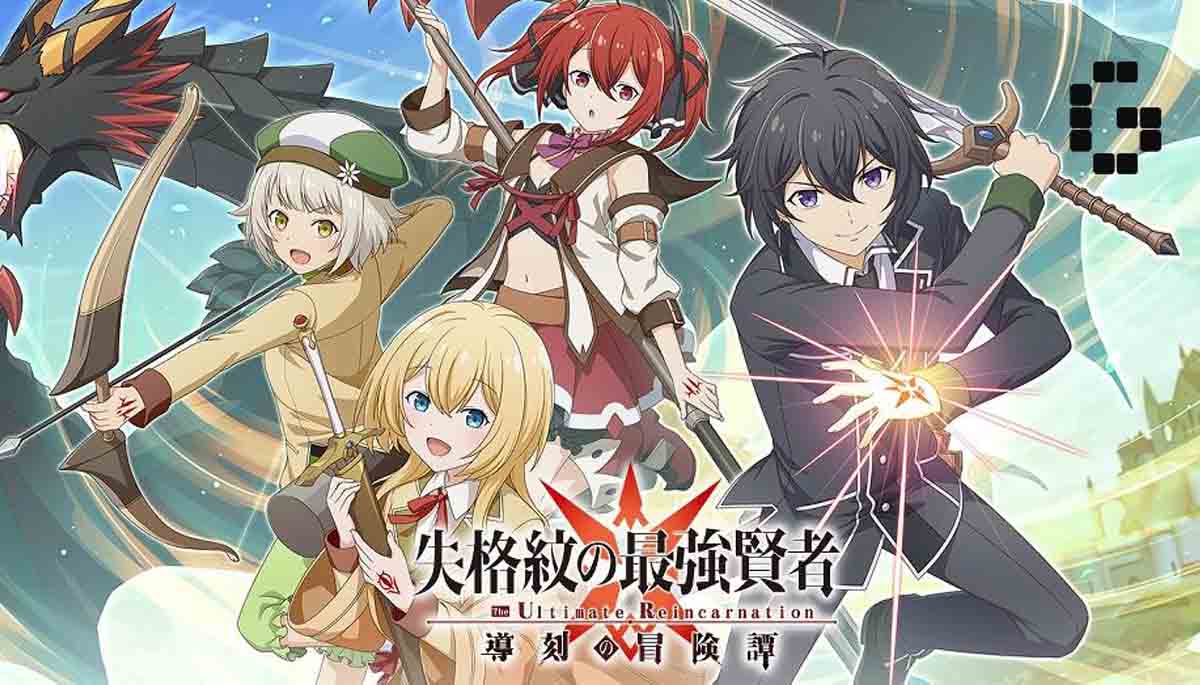 The Strongest Sage With the Weakest Crest: An Action Adventure Fantasy
Directed By: Noriaki Akitaya
Written By:  Hiroki Uchida
Star Casts (Voice Artists):
Nina Tamaki (Japanese); Kayleigh McKee (English)
Sayumi Suzushiro (Japanese); Amber Lee Connors (English)
Haruka Shiraishi (Japanese); Lizzie Freeman (English)
Shiori Izawa (Japanese); Brianna Knickerbocker (English)
Plot Of The Strongest Sage With the Weakest Crest
The plot of the series is lightly based on the Isekai fantasy genre. It revolves around our protagonist, a genius sorcerer, Gaius who defeats a powerful demon. Gaius, who is born with the power of three magical Crests i.e. Creation, Power, and Rapid Firing, now cannot grow any stronger further as nobody can change his destined Crest (because the Crests are given only at the time of birth). Now to grow stronger, Gaius has to attain the fourth crest of Close Combat. For this, he casts a magic spell on himself and gets prepared to be reincarnated to achieve the fourth Crest. Five thousand years later, Gaius takes rebirth as Matthias, having achieved the Fourth Crest. But a wicked twist takes place as the world in which he is born regards the Fourth Crest Close Combat as the weakest Crest. But in this world, Matthias has to prove his worth as the most powerful sage to fight against the powerful monsters in outer space.
Storyline Of The Series
An eleven year old young Matthias travels from his village to the city, to appear for an exam and join the Second Royal Academy. There he meets Lurie and Alma and in the process of receiving some help from Matthias, Lurie develops a feeling for him. With his expert magic skills, Matthias cracks the exam and gets enrolled in the Academy. In due course of time, the Academy is to take part in the inter-academy competition, and Matthias is shouldered with the responsibility to teach his fellow companions the various magic skills. Soon after the competition takes place and Matthias meets the students of its competitor, First Academy. In no time Matthias realizes that Devilis, a student of the First Academy, is a demon. Matthias defeats him after exposing it to the audience. Thereafter, Matthias gets to realize that the declining knowledge of magic must have been caused by the demons to weaken the force of humanity.
Dramatic Angle Of The Strongest Sage With the Weakest Crest
The story takes a dramatic turn when Matthias realizes that all the demons were not extinct in his first life and some have remained to overpower humankind. After defeating the Boss Monster, several other demons catch hold of Matthias' magical powers. Within no time Matthias learns that his former identity (Gaius) is worshipped as the God of Magic.
Our Verdict
The Strongest Sage With the Weakest Crest is a power-packed fantasy adventure that will keep you glued until the very end. The 12 episodic series do not take more than 6 hours of your entertainment devotion. The greatest strength of the series is its supporting characters that stand out parallel to the main leads. Iris, on the other hand, was introduced later and manages to leave a memorable impact on your mind. With decent art and animation, this series makes for a one-time watch. If you are a long-time power fantasy fan, the series will win over your expectations.
The Strongest Sage With the Weakest Crest is an absolute watch for all the anime lovers out there. But there is not a single reason for you to miss any episode of this amazing adventure fantasy as you can download Crunchyroll videos for an offline experience as well. And if that is not enough, then you should surely try something that might fit in the perfect definition for your 'enough'.
Flixpal Crunchyroll Video Downloader: Watch The Strongest Sage With the Weakest Crest Offline
Flixpal Crunchyroll Video Downloader is software designed for the needs of all anime lovers. It provides various benefits to its subscribers by engaging them in the world of anime entertainment under their conditions.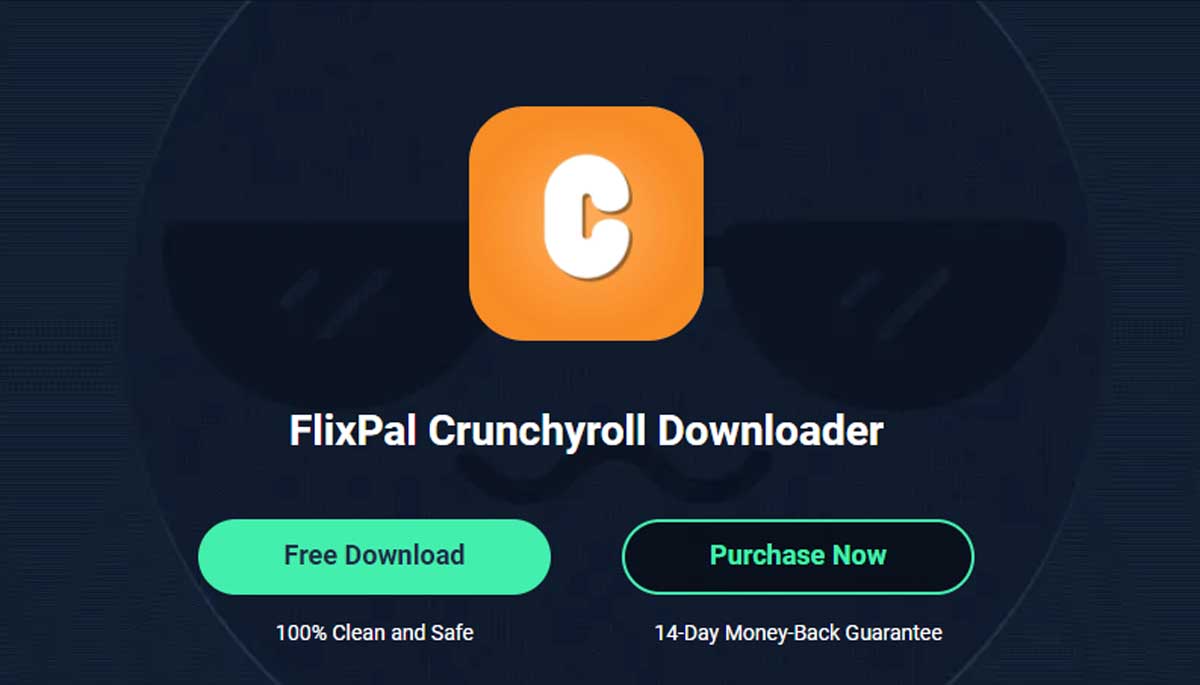 Now you can easily download Crunchyroll videos and watch them on your own. Irrespective of your office schedules or your unplanned work meetings, you can still download and watch all your favorite anime shows and movies and enjoy them offline at your ease.
Features & Benefits: A Complete Package
Flixpal Crunchyroll Video Downloader provides you with the contents of all the Crunchyroll operating regions with a single click. Apart from curbing the limitations of Crunchyroll, it has a lot more features to provide immense benefits to its subscribers. Some of the features of this amazing downloader are listed below:
High-Quality Download Enabling a clear picture quality: The real deal is to watch the content of your choice on your condition without compromising on the quality. Flixpal has already cracked it. With Flixpal Crunchyroll Video Downloader you can watch all your favorite anime movies and series at a high resolution. It enables you to download your anime file in 1080p for a smooth experience.
Downloaded files are free of advertisements: No matter how interesting content might be, what genre it might cater and what pixels its picture quality holds, everything goes useless when you are not able to maintain your focus due to the fussy advertisements. With the help of this downloader now your efforts would not go in vain as it provides you with completely ad-free downloads.
The facility of downloading multiple episodes at once: Ever visited an area, and your device got automatically connected to a free Wi-Fi? Yes! That is the blessed feeling of real joy that only a few can understand. Now you need not waste time selecting your favorite anime episodes of any series for its download. Simply tap on this feature and all your episodes will be downloaded in bulk at once. Isn't it an interesting catch?
Faster downloads with high-tech speed: With GPU accelerated technology, this downloader aids you in faster downloads. This not only speeds up your downloads but also fastens the batch download process of your favorite anime series. This feature is worth it when you are in a free Wi-Fi zone. Now it only takes a few minutes to engage you for hours.
Enables the dubbing of downloaded content: Very often you are familiar with the content that your country produces, and at times we might find it quite boring to watch. Now you can resort to the anime contents of other nations and watch them without any language barrier. You can select the language of audio and subtitles of your anime movies and series before downloading them. Dubbing enables you to a wider segment of anime entertainment.
Audio and subtitles saved as SRT files: Now you can access your downloaded files and save their audio and subtitles as external SRT files. You can also create a media library of your assorted files on your device.
Compatibility with MP4 files: Flixpal Crunchyroll downloader enables your downloaded anime media to automatically convert to MP4 files. Therefore now you can access it on all your devices including mobile phones, laptops, PCs, and even the TV screens.
Facilitates Territorial contents: Flixpal Crunchyroll Downloader provides you with the contents of Crunchyroll from all its territorial regions.
With these exclusive features, this downloader stands out from the rest of the downloaders available in the market. So try it yourself to feel the experience of seamless entertainment without being a spendthrift.
Price Policy: A Reasonable Policy
Often the prices do not matter when the features themselves are bold enough to grab your attention. You get to download Crunchyroll videos and watch them offline at your ease with this smart downloader. You can try it guilt-free as it offers you a money-back guarantee if it fails to match your expectations. The tenure and the rates of its subscription plan are listed below:
| | |
| --- | --- |
| Subscription Tenure | Subscription Rates |
| Monthly Subscription | $19.9 |
| Annual Subscription | $59.9 |
| Bi-annual Subscription | $39.9 |
By now you must be already excited about knowing how to download videos from Crunchyroll. Then read on to have a look quickly at the steps to download your favorite anime drama.
Steps To Download A Movie Using Flixpal Crunchyroll Video Downloader
Now not only the anime series The Strongest Sage With the Weakest Crest but also you can download Crunchyroll Movies on your devices and watch them anytime at your convenience. Below given are steps to help you out in downloading your favorite anime movies and dramas: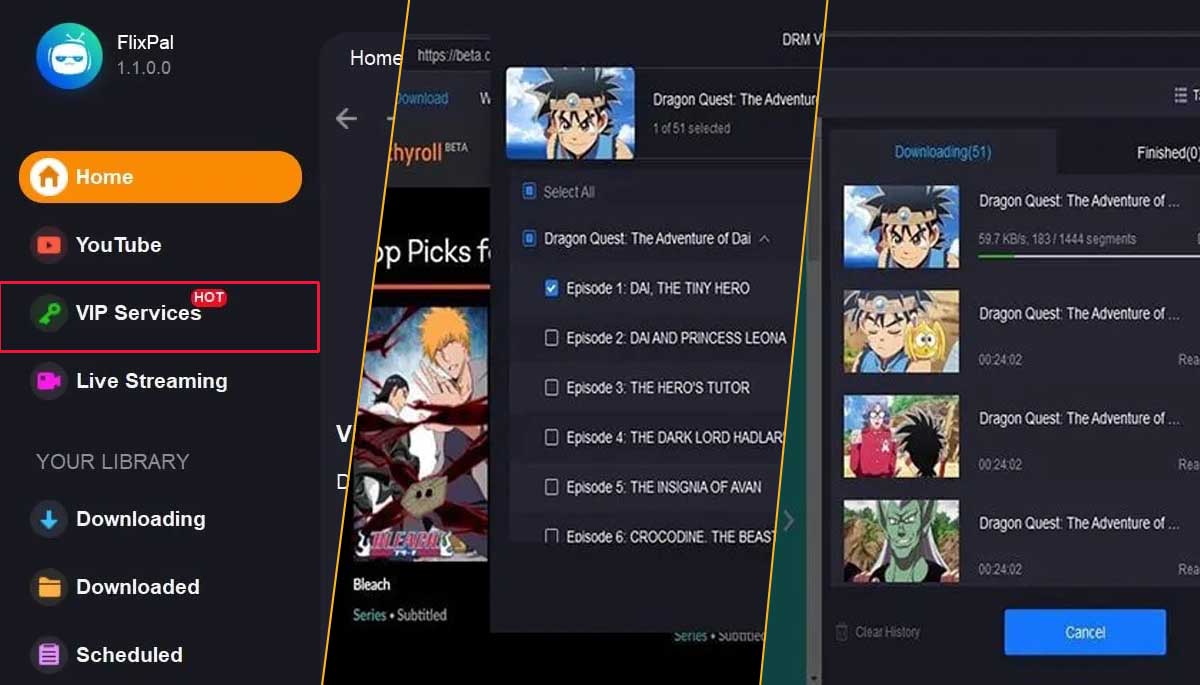 Step 1: Install Flixpal Crunchyroll Video Downloader on your device.
Step 2: Then select 'VIP Services'.
Step 3: Now, click on Crunchyroll.
Step 4: Select the anime movie or series that you want to download.
Step 5: Now simply click on the option 'Download Now' to download your required anime fun.
Tada! Now you are sorted. Your downloaded anime media is saved on your device and you can access it anywhere and anytime you feel.
Wrap Up!
Generic animes are generally, a dime a dozen but The Strongest Sage With the Weakest Crest manages for a decent watch. You must watch this action fantasy anime series now to get in the skin of Matthias and live the power of the strongest sage in the weakest Crest. To ease your experience and provide a smooth one you can download and watch this series on Flixpal Crunchyroll Video Downloader. Not only will you get great picture quality but also no commercial disturbance will be entertained in your entertainment. So hurry up and watch it on your devices now.