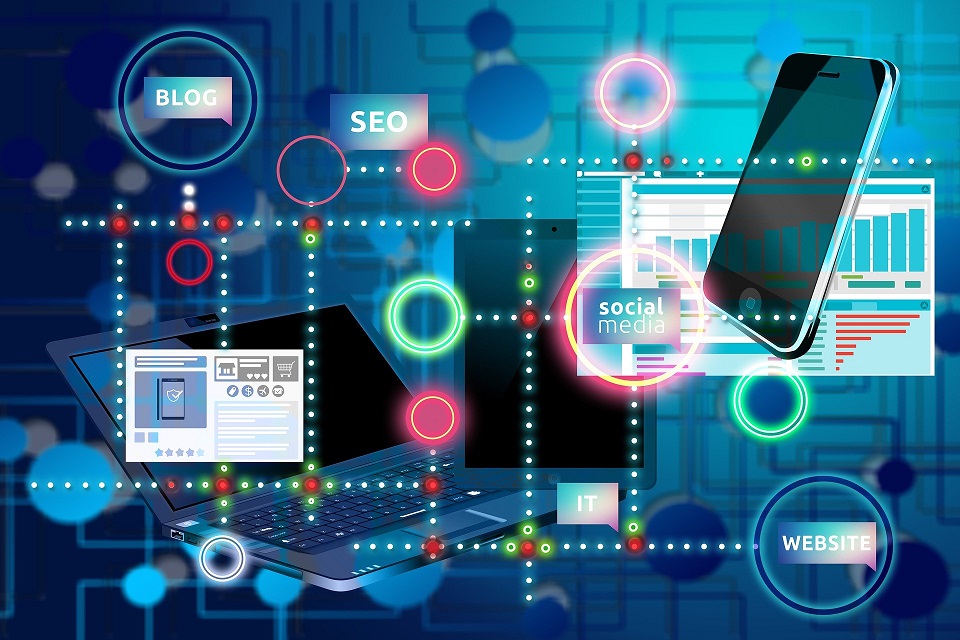 "Why SEO for eCommerce? I think my consumers are just waiting for me to come online, and there is no need to go for tactics." It is a common thought that is prevalent among the over-confident eCommerce site starters.
Sooner than expected, their bubble burst when the traffic size does not show encouraging figures. If you want your story to be different from this kind of eCommerce site owner, here is a little help for you. We bring you here a comprehensive guide on SEO activities, which can boost your eCommerce site's performance.
Do Keyword Search
Keywords are like the indicators on the road that bring people to your shops in brick-and-mortar setups. So, what do you do when you design the indicator? Common things are – you hoist the indicator high above, you place it quite often, and sometimes, you take a cue from the competitor approach too. All these strategies can help drive traffic to the eCommerce site too. Ecommerce SEO services do
Keyword site analysis
Competitor keyword analysis
Long-tail keyword search and implementation
On-page keyword analysis
Design Site Keeping SEO in Focus
It is a common mistake that people think the SEO is to happen after the site-building part is over. On the contrary, the SEO activities start right from the site architecture designing stage.
The designers should make use of optimized images, keyword-optimized product descriptions, category descriptions, and even on-page product reviews. The keyword should be inserted in the product URL. Apart from the keyword use, the site designing involved the following actions
Using clear and attractive product images
Clear and user-centric CTAs
Highly engaging content
Seamless navigation of the page
On-Page Optimization
The on-page SEO needs to keep the following targets in focus. These points optimize the webpage by accomplishing optimization through
Rich snippets
Customer reviews
Social media integration
Responsive code
Better internal linking
Better usability of the page
Thorough Site Testing
The SEO services do a very crucial function called site testing. The purpose of site testing is to test the strategy implementation success and see how it can be improved on the weak points. It is done by
Testing meta titles, tags, and meta descriptions for better click-rate
A/B testing to achieve conversions from incoming traffic
Analytics use to find out the highly converting keywords
Run PPC campaigns to implement high-conversion keywords in the content
Check for the uniqueness of the content
Check for backlink gaps, content gaps, etc.
Blogging
Blogging is an off-page SEO strategy. This activity is done to target those keywords that you miss to target on the main page. Blogging is done for various purposes, such as
To target the relevant keywords for which main pages are not optimized
To establish your image as that of a thought leader and generate customer curiosity as well as loyalty
To create reader-friendly content that can help incite customer interest
To make a presence in social media strong through shares.
So, when you are using blogging as an SEO activity, make sure that you hire a professional writer who has in-depth knowledge of your niche. The content should answer queries usually searched straightforwardly, yet an engaging tone. Also, it should compel the readers to share the blog on social media that drives sizable traffic.
The overall aim of blogging is to drive traffic to the eCommerce website; thus, you have to be very clear, concise, yet elaborate while explaining the topics. Some of the interesting ways you can increase the reader-friendliness of blogs are:
Create titles that are engaging and click-worthy
Provide well-researched information without it having a promotional tone
Structure the blogs nicely to promote easy reading
Include some engaging features like surveys, puzzles, and links to other pages in the blog to enhance reader interest
Use small paragraphs; you can test its readability with tools available
Use short sentences and bullet points and sub-headings to enable easy navigation
The blog content can make or break the situation; therefore, blogging should not be done just for the heck of it. Be clear about the purpose of the blog and design it, keeping those purposes in mind.
Visit https://brainvire.com/ecommerce-seo-services/ to find how SEO services can provide the intelligence needed to make an eCommerce website a hit. Hiring an expert can solve several dilemmas surrounding the site performance and provides you a readymade go-to. With SEO services, you can ensure staying on the top of the search result page and being the first choice of users coming to the internet for shopping.